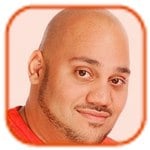 Posted by Andru Edwards Categories: Social Networking, App Updates, New Apps, Reviews, $2.99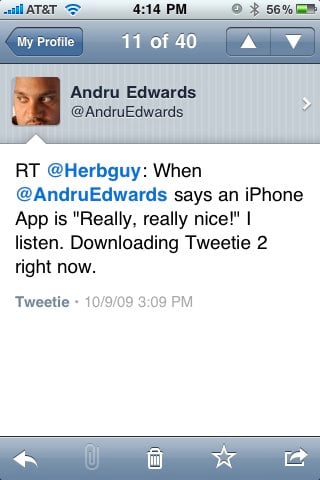 Tweetie 2 has just launched and is now available for the iPhone and iPod touch, and the popular Twitter app brings with it many, many improvements and feature additions. Some of the more notable additions include full app persistence, which means that if you leave the app for any reason and come back to it, Tweetie 2 will remember exactly where you were. There's also a nice offline mode, that lets you read, favorite, and even write drafts of tweets. Once you connect to the Internet again, everything gets synced up.
Many users have been waiting for video support and push notifications to come to Tweetie as well, and Tweetie 2 delivers on both fronts, but we feel both are lacking. With video support, we'd love to see Posterous added as a hosting service, as opposed to just yFrog and TwitVid. As is pertains to push notifications, Tweetie 2 gives it to you, but only on a per-user basis. So you have to go into each user that you want to receive notifications from, and enable them in a menu that is buried a couple of levels deep. We'd love an option to get all mentions and direct messages pushed to the phone from Tweetie 2, rather than having to rely on another Twitter app that can do it (like SimplyTweet) or an app dedicated to pushing content (like Boxcar.)
Still, don't let those two issues deter you. We've been playing with it for a while, and can say without hesitation that Tweetie 2 is now our iPhone Twitter application of choice. It is fast, elegant, and a great deal at $2.99. You can buy Tweetie in the App Store now, we've got a full feature list for you after the jump. Oh, and feel free to follow Gear Live and App.tapper on Twitter!
Click to continue reading Tweetie 2 makes long-awaited debut
Read More

| Tweetie 2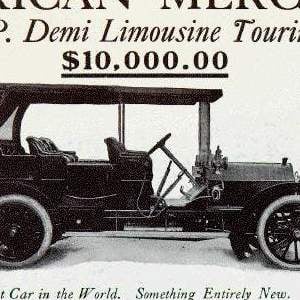 Posted by Drea Avellan Categories: Games, New Apps, Reviews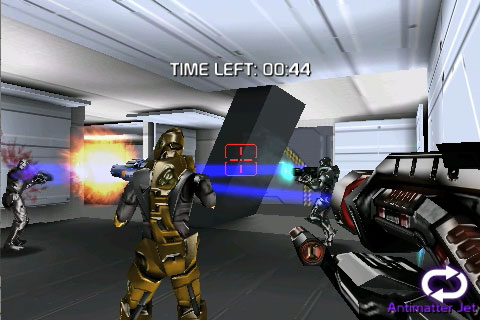 Oh, San Francisco. Home to the 49ers, majestic bridges, historic Alcatraz, cable cars and even countless videogame development studios. Amongst these studios, in a cozy restored building cloaked by the AT&T Park, lives Neil Young's iPhone & iPod Touch game developer—NGMOCO.
ngmoco has been put out some of the most successful games for the iPhone & iPod touch, including the Rolando series, Topple and Word Fu. Ranging from puzzle, strategic and adventure, ngmoco knows how to create entertaining portable games. Now, they are set to release one of their most exciting titles yet, ELIMINATE. ELIMINATE is a 3G/Wi-Fi enabled First-Person Shooter (FPS) game, which takes advantage of micro-transactions, where you can upgrade characters, weapons, and the like.
Uncomplicated games currently dominate the App Store platform, due to their casual nature and mass appeal. The creation of more complex genres, such as FPS and strategic games, require a higher level of thought and consideration— a challenge ngmoco was more than willing to take on. ELIMINATE brings with it an FPS online arena with intuitive controls that make it simple to jump in and play, and while the game might be a pick up and play experience, they haven't ignored the importance of creating a story. ELIMINATE casts you as an employee of Arsenal Megacorp, a company in question for the use of humans in testing as a way of perfecting their gear. You and three other players are the guinea pigs of this project—SURPRISE!
Click to continue reading Preview: ngmoco's new iPhone FPS: ELIMINATE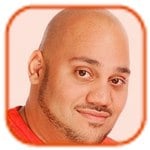 Posted by Andru Edwards Categories: Photography, Social Networking, New Apps, Reviews, $0.99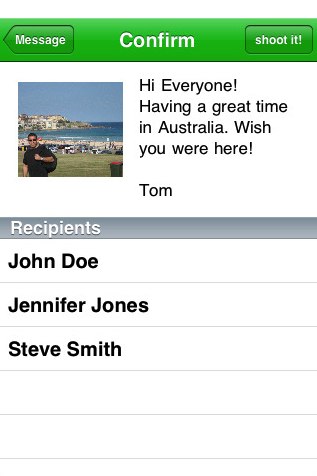 We've been beta testing the Shoot It! app for the past couple of months, and we are excited to let you guys know that it is now available for purchase in the App Store for $0.99. Why the excitement? Well, Shoot It! is one of the apps we use very regularly, and it's one of our favorite apps that we've ever used on the iPhone. So, What is Shoot It?
Shoot It! allows you to send high quality postcards to anyone in your iPhone or iPod touch Address Book, using images in your Camera Roll, or an image that you take from within the app using the iPhone camera. You can send a postcard to as many people as you like, and you also fill in a message that would be printed on the back of the photo. The end result is, as we said, a high quality 4x6 glossy postcard that has the image of your choice on the front, and your message on the back. Since you can send the message to any number of contacts, you end up with the ability to send one message to, say, twenty people, in just a minute or two.
Click to continue reading Shoot It! photo app now available in App Store
Read More

| Shoot It!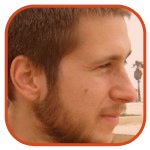 Posted by Brandon Gribin Categories: Games, Reviews, $0.99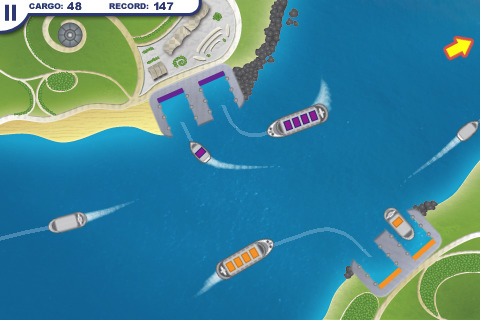 Confession: I'm hooked on Harbor Master. Sure, I've been hooked on a lot of iPhone games over the last year but Harbor Master has something to it that really keeps me constantly coming back for more.
The game's slightly similar to Flight Control - where you're tasked as an Air Traffic Controller and have to land as many planes as you can until they crash. You direct planes by drawing lines - ideally to a runway.
In Harbor Master, rather than directing planes, you're in charge of boats. Rather, boats with cargo. You draw paths for boats to dock - and wait as they unload cargo. After the cargo's unloaded, you direct the boats back off the screen into the mysterious off-screen sea. The game currently has five different levels with a new one promised every two weeks. Each level has a unique twist to it - one features pirates plotting to pillage your plunder, where you use a cannon to fend them off. In another, ships have different colored cargo that must be unloaded at different docks.
Click to continue reading Harbor Master Impressions
Read More

| Harbor Master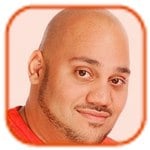 Posted by Andru Edwards Categories: Travel, Videos
For all of you who thought that the compass inside the iPhone 3GS was just a waste, think again. We've seen some apps that will be making use of the compass in ways you never thought possible, and one such app is New York Nearest Subway. Developed by acrossair, New York Nearest Subway is best explained as an augmented reality app that overlays information on top of a real-world view. You pull up the app, and the camera view is shown, with information telling you about which direction to walk to get to the nearest train station. It is truly genius. Hit the video above to see it in action. It's not available just yet, but once it is, we will let you know.
You use this app alongside Exit Strategy NYC, and you are golden.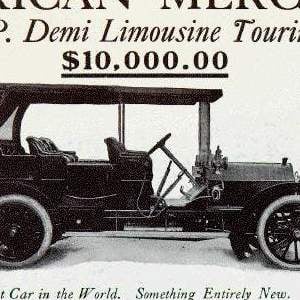 Posted by Drea Avellan Categories: Games, New Apps, $4.99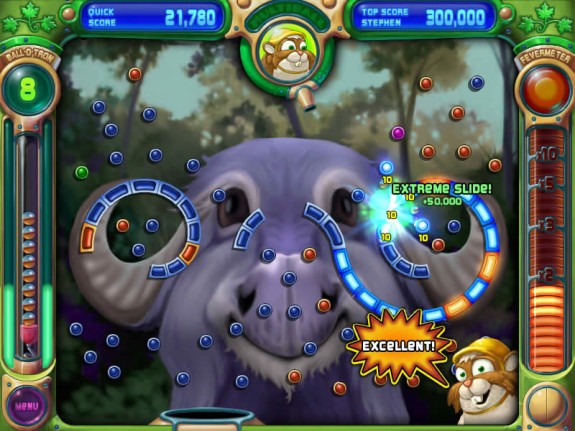 If you are one of those people that has been sitting in front of your Xbox 360 playing the Xbox LIVE Arcade's popular title, Peggle, put on some pants and get ready to leave to house. Starting today, Popcap games has released the addictive puzzle game for the iPhone and iPod touch, which can be found in the App store for $4.99. Yup, now you can play your favorite title everywhere and anywhere. Peggle can also be found on other mobile devices such as the iPod and Nintendo DS.
Read More

| Peggle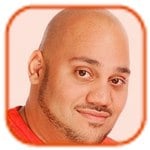 Posted by Andru Edwards Categories: App Store News, Apple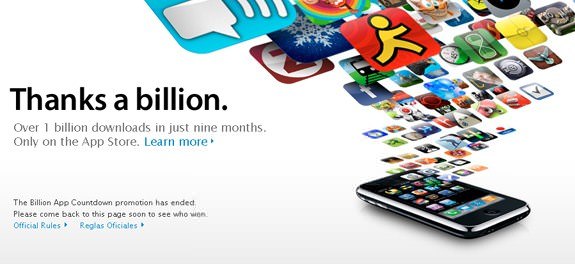 If you had any doubt of the success of Apple's App Store, the fact that one billion apps have been downloaded in nine months should be enough to change your opinion. At 1:52 pm today, the App Store officially sold its 1,000,000,000th app for the iPhone and iPod touch platforms. As exciting as that is, we have the iPhone 3.0 SDK currently in beta, which will allow apps with new capabilities that aren't yet available. Exciting times.
Read More

| Apple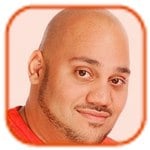 Posted by Andru Edwards Categories: Entertainment, App Store News, Free Apps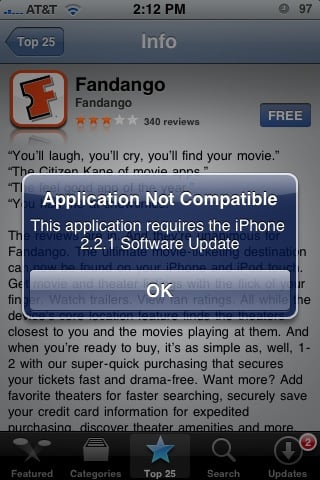 We know, there was a lot of excitement surrounding the iPhone 3.0 beta release yesterday, and tons of people rushed to upgrade. However, now we are seeing some of the negatives that are starting to creep up. Sure, the keyboard can be a bit sluggish in some apps, and MMS isn't working at the moment, whatev on those. What really sucks, though, is the fact that there are some apps that will just flat out refuse to
run
install. Case in point, the new Fandango app. If you try to install it on your 3.0-enabled iPhone, you'll get a message telling you that the application isn't compatible, and that it requires the iPhone 2.2.1 software update. We aren't feeling that, because we wanna get our Fandango on!
Let us know if you find any other apps that choke on iPhone 3.0.
Update: Looks like the problem here is with installing from the App Store directly on the iPhone. We just tried downloading and installing Fandango using iTunes, and it works swimmingly. Keep that in mind.
[Thanks, Tyler!]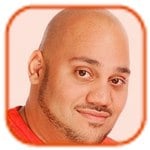 Posted by Andru Edwards Categories: Books, New Apps, Free Apps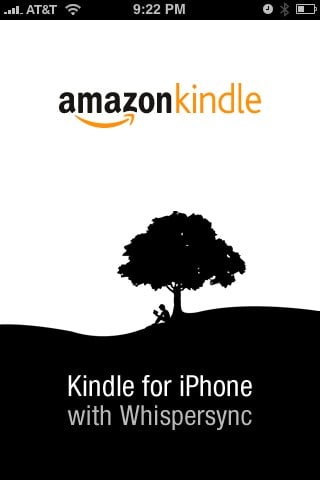 We knew that Amazon was planning on bringing their Kindle e-books to other devices, but we didn't think it would happen this soon. This evening, Kindle for iPhone was released on the App Store, available for free. In a nutshell, you are able to associate your iPhone or iPod touch with your Amazon account, and can then buy Kindle book content and have it sent to your phone for reading. Kindle for iPhone is also compatible with the Whispersync service, which allows you to continue reading any Kindle content from where you left off, no matter which device you are reading on. That means you can start reading on your iPhone, stop, then power on your Kindle and continue from the same page you left off on. Very nice.
If you are a Kindle or Kindle 2 owner, and you've purchased books for those devices, when you download Kindle for iPhone you'll have an Archived Items category that will list all your purchased books, which you can access immediately. In using the app, we found that it works extremely well—not as well as a Kindle, mind you, but as an extra way to read the e-books (or as a way to save yourself the $359 Kindle price tag,) the app shines. Go ahead and hit the App Store to grab Kindle for iPhone.
Read More

| Kindle for iPhone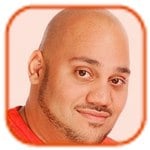 Posted by Andru Edwards Categories: Productivity, App Updates, Above $10

We always have to give a shout when OmniFocus for iPhone, the one iPhone app that we truly could not live without, gets updated.
The Nearby view now displays each context as soon as its distance is determined, rather than waiting to figure out the distance to each context before showing any results. It also scrolls much faster.
Checkboxes are much easier to touch.
When creating a new action, the keyboard appears immediately rather than sliding in after the screen.
On the home screen, Settings have moved to the Info button in the bottom right corner.
The Reset Database button in Settings will now reset the saved sync password in addition to the database, and will then take you back to the original welcome screen.
Syncing automatically compacts the database on a regular basis, but when syncing is not enabled there's now a Compact Database button in Settings. (There's also some text there indicating how many tasks are stored in how many zip files, so you can tell whether your database could benefit from compacting.)
Added underlying support for the new autocomplete settings for projects and groups which are coming in OmniFocus v1.6 for Mac.
Actions without contexts are no longer considered unavailable.
The OmniFocus for iPhone 1.2 update is available now in the App Store. As with all OmniFocus updates, be sure to synchronize your data with MobileMe or your WebDAV server before updating, just in case anything goes awry.
Read More

| OmniFocus for iPhone 1.2

© Gear Live Media, LLC. 2007 – User-posted content, unless source is quoted, is licensed under a Creative Commons Public Domain License. Gear Live graphics, logos, designs, page headers, button icons, videos, articles, blogs, forums, scripts and other service names are the trademarks of Gear Live Inc.