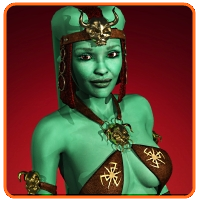 Posted by Patrick Lambert Categories: Games, iPad Apps, Reviews, $5.99
Infinity Blade was released yesterday, the first true game to run on the new Unreal Engine for iPhone. As such, it's been previewed and hyped a lot in the past months. At a $5.99 price point for the universal app that works on both the iPhone and iPad, was it worth the wait?
First, just like the Unreal demo Epic Citadel was, this game right from the start impresses with it's graphics and sceneries. As you start, the initial cinematic shows you a little bit of back story as to what you'll be fighting for, and the 3D environment seen on the screen is quite impressive. On both the iPhone 4 and iPad, the graphics use the latest tricks, usually reserved to console gaming, to provide a stunning experience. Adding to that is an impressive musical score, playing throughout the game and providing a great gaming experience.
Click to continue reading Infinity Blade review
Read More

| Infinity Blade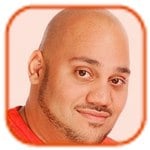 Posted by Andru Edwards Categories: Books, iPad Apps, New Apps, $4.99
Hey, all you iPad-owning parents out there, if you are looking for a children's storybook that does more than just read aloud to your kids, you've gotta check out Bartleby's Book of Buttons Vol. 1: The Far Away Island. What makes this different enough to warrant our excitement? Well, we've been playing with it since it's been in beta, and it's just fun for kids…and to be honest, even fun for an adult to go through once or twice. It's a case study for how you can take books, and do them differently on the iPad, providing a fun, interactive experience for kids and parents to share together. Each chapter of the book is a puzzle that follows the story, but to get to the next chapter, you must first solve the puzzle. Each puzzle that you solve "unlocks" that chapter in the table of contents, so you can skip to any unlocked chapter from the beginning.
The puzzles aren't hard, but for a little child it might take them a minute or two of playing with the page to figure it out, which is great to see. We've got a Bartleby Book of Buttons gallery that shows you a page from each chapter, to give you an idea of what we mean. But seriously, if you have a child between the ages of, say, 5-10, we don't see how you can go wrong. Bartleby's Book of Buttons Vol. 1 is available now on the App Store for $4.99.
Read More

| Bartleby's Book of Buttons Vol. 1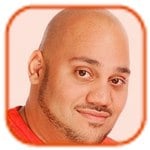 Posted by Andru Edwards Categories: Social Networking, App Updates, Video Apps, Free Apps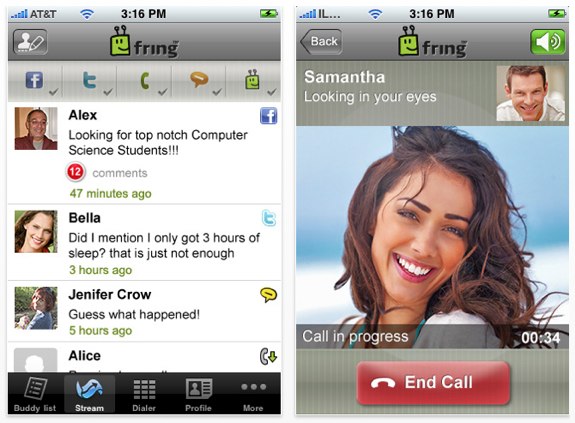 Hey, don't look now, but if you've been wanting to use your iPhone 4 front camera to do video calling outside of FaceTime (and on 3G,) the newly updated Fring app is where you'll wanna look. They updated so that you can do a video chat with any Skype user or anyone else running Fring, and you can do it over Wi-Fi or 3G. Now the cool thing here is that you can do video chats with people who are sitting at their computers connected to Skype, this isn't just iPhone 4 to iPhone 4 like FaceTime currently is. The call quality will vary depending on your connection, but still, its another video calling option, and the app is free. You can download Fring now from the App Store.
Oh, and please don't drive while video calling. That can lead to all sorts of trouble.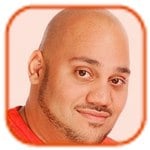 Posted by Andru Edwards Categories: Games, Sales, Electronic Arts, $0.99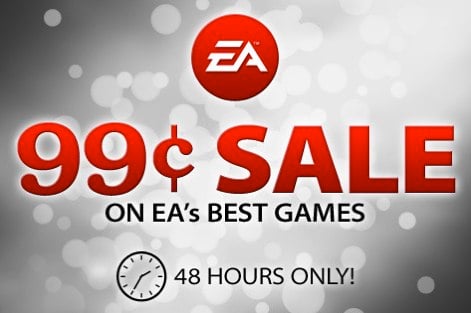 A note to all you iPhone and iPod touch gamers out there—Electronic Arts is currently running a massive sale on their most popular games for the iOS platform. Each title is selling for $0.99 for 48 hours only. We've got the full list of titles that are included in the sale below, but if you want a recommendation, Need for Speed Shift is one of the best driving games available, so 99 cents for that one is a no brainer. Here are all the rest—just click the links to see more info on each:
Let us know if you pick any up, or if you recommend some over the others!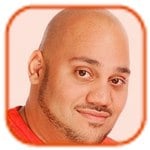 Posted by Andru Edwards Categories: Books, New Apps, Apple, Free Apps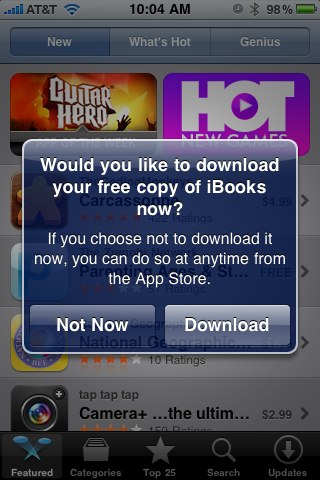 Just a quick heads-up for anyone wanting to start reading books from the iBookstore on their iOS 4 iPhones—the iBooks app is now available for download in the App Store. In fact, if you go into the App Store from the iPhones itself, you'll get a notification letting you know that iBooks is available, and asking you if you'd like to download it right then and there. As Apple announced at WWDC 2010, iBooks for iPhone will sync your book data, including bookmarks, notes, pages read, etc., across all iPhones, iPod touches, and iPads that you have them running on.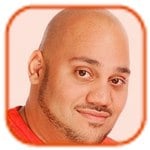 Posted by Andru Edwards Categories: Utilities, New Apps, Videos
Wi-Fi Sync is an iPhone app that we are absolutely hoping and praying makes it into the App Store. Why? Well, take a look at the video above. Basically, it solves a problem that we've been begging Apple to solve for years now—we want to be able to sync our devices with our computers over the network, rather than having to be tethered to a USB connection just to get our latest tunes and apps onto our phones and iPads. Wi-Fi Sync seems to be a nice, easy, and elegant solution to making that happen. You just pair your computer with your phone through the Wi-Fi Sync software, and you are good. Our only fear is that Apple will reject the app, since you'd think if they wanted Wi-Fi syncing to be available on Wi-Fi devices like the iPhone, iPod touch, and iPad, they'd have already done it. Still, we're keeping our fingers crossed.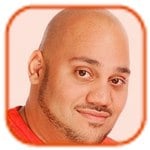 Posted by Andru Edwards Categories: Entertainment, iPad Apps, Free Apps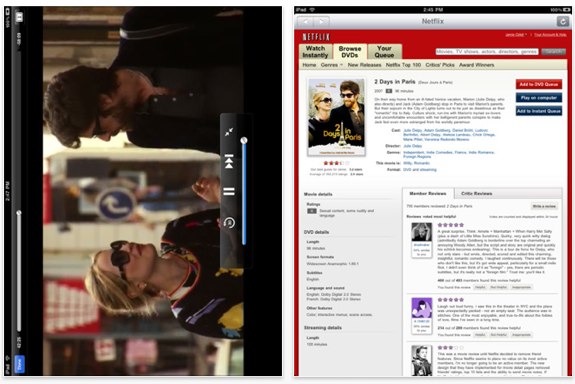 For anyone concerned about a lack of killer apps on the iPad that would differentiate it from the iPhone or oPod touch, we bring you news that the Netflix iPad app is now available for download for free from the App Store, and it includes Instant Streaming. That's right, if you've got your iPad connected to a Wi-Fi network, you can use it to watch the entire catalogue of Netflix Watch Instantly movies and TV shows, right on your iPad. In addition, you can add movies to your queue, rearrange things, and everything else you'd expect to do with your Netflix membership.
Of course, none of this will work unless you are a Netflix member, but if you are, you can start enjoying the 20,000+ titles available on the service right from your iPad on Saturday. Oh, and for the record, the app currently works only on the iPad - there is no Netflix app available yet for the iPhone or iPod touch.
Read More

| Netflix iPad app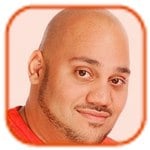 Posted by Andru Edwards Categories: Productivity, iPad Apps, Reviews, Site Features, Videos, $4.99
We're getting really excited about the upcoming release of Apple's iPad this weekend, mainly because of the amazing apps we've been seeing. We managed to get our hands on a preview copy of Wormhole Remote, a remote access app by Nate True, friend of Gear Live. Wormhole Remote is designed to let you get up from your Mac desktop (or notebook) and use your iPad to control it remotely while you're lounging on the couch. Check out Wormhole Remote's promo video as well as an exclusive walk-through of the app after the jump.
Click to continue reading Wormhole Remote iPad review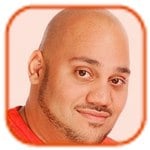 Posted by Andru Edwards Categories: Games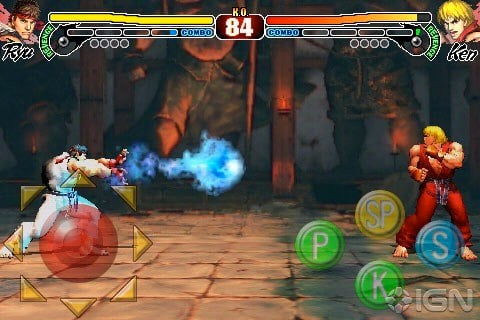 Okay, Capcom, you've definitely got our attention with the announcement that Street Fighter IV will be coming to the iPhone and iPod touch sometime next month. In fact, we are sure that iPhone gamers in general are pretty stoked to see the amount of time that Capcom put into this game in order to make it feel as close to the console versions as possible on a small touchscreen device. Truth be told, all the character models, stage backgrounds, super combos, hyper combos, and all the rest are here in full (well, if by full we mean they are all there, just scaled down.) Currently, we have both Ryu and Ken confirmed, and while Capcom isn't giving too many more hints for now, they have said that the roster will feature a mix of older characters and the newer Street Fighter IV characters.
Control is done with an on-screen joystick on the left, and four attack buttons (two punch, two kick) on the right. You also get local multiplayer over Bluetooth, which is awesome. We will definitely be keeping our eyes on this one, and will get more information to you as soon as we have it!
Read More

| IGN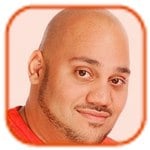 Posted by Andru Edwards Categories: App Store News, Free Apps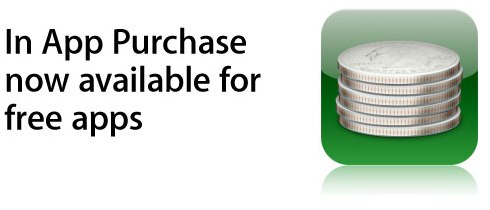 It took Apple a while, but finally, in-app purchases are allowed to be used in free apps. Why is this exciting? Well, previously, only apps that had a price were allowed to include an in-app purchase model. That means that games like Tap Tap Revenge 3 has to cost at least $.99 if the developer wanted to sell you add-on packs. This is also the reason that you see so many demo, or "Lite" versions of apps in the App Store. Now, you can download a demo version of an app, and upgrade to the full version while playing the free version. We'd love to see apps like Shoot It! get on board with this as well, as we think the freemium model is the sweet spot in the App Store.
© Gear Live Media, LLC. 2007 – User-posted content, unless source is quoted, is licensed under a Creative Commons Public Domain License. Gear Live graphics, logos, designs, page headers, button icons, videos, articles, blogs, forums, scripts and other service names are the trademarks of Gear Live Inc.