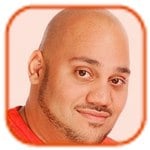 Posted by Andru Edwards Categories: Weather, Reviews, Free Apps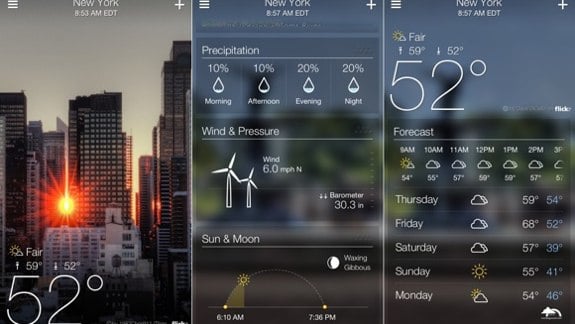 Yahoo! Weather was released this morning for iOS, and we've gotta say, it's gorgeous. The company has brilliantly tapped it's Flickr community for imagery that's used in the app, along with nice, lightweight typography.
The app pulls in your location after you give it permission to do so, and combining that with the time and weather conditions, it will then select images to show in the background of your location that nearly match all those parameters. If it is nighttime and snowy, you'll likely get an image of a place somewhere near you taken in similar conditions. Pull up on the display, and you get an hourly forecast for the day, as well as a five-day forecast, and other details like wind level, humidity, visibility, weather map, and even sunrise/sunset details. It all looks really good.
Click to continue reading Yahoo! Weather for iPhone quick review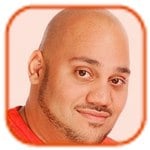 Posted by Andru Edwards Categories: Games, New Apps, Reviews, Free Apps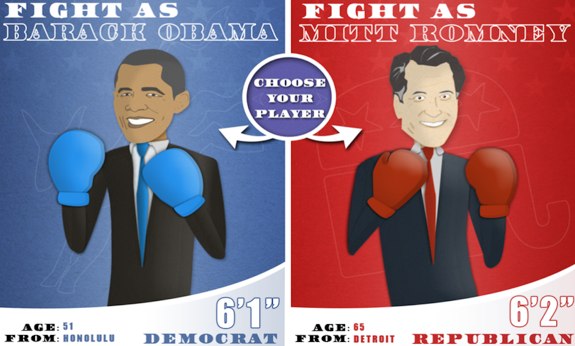 The first of many presidential debates, leading to the election next month, kicks off tonight. What can we expect? Probably a lot of verbal attacks more than anything else. A shame, we know, but why not make it a bit more fun? The folks at Vellum Interactive have launched Political Arena, a smartphone game that allows you to choose your favorite candidate and step into a boxing ring to take on members of the opposing political party.
Click to continue reading Political Arena is like candidate Punch Out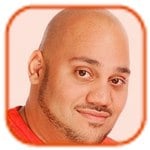 Posted by Andru Edwards Categories: Lifestyle, App Updates, Reviews, Free Apps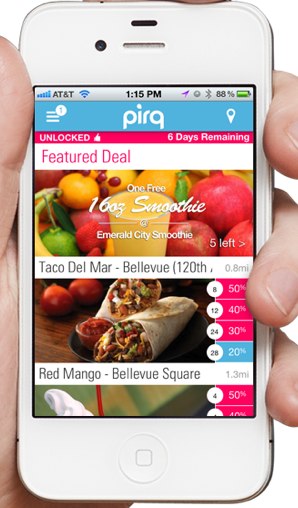 We were able to get a look at the new Pirq app update, which is focused on bringing beauty to the free restaurant discount app. In addition to making the app look a bit more slick, Pirq also worked on bringing restaurant information directly into the app itself in a Yelp-like fashion, and finally, the company wanted to make it even easier to go through the process of finding a restaurant to eat at, to redeeming the free deal (no pre-printed coupons or pre-payments are needed, unlike apps like Groupon or LivingSocial.)
The tour of the app begins with the magazine philosophy. In order to get users to tap on a restaurant deal, a magazine approach is used. Big, polished, glossy images of delicious food, all from the restaurants. The app even pulls in featured menu items that are popular at the different restaurants. Read on for all the details.
Click to continue reading Pirq 1.5: Refreshed UI, more new features coming soon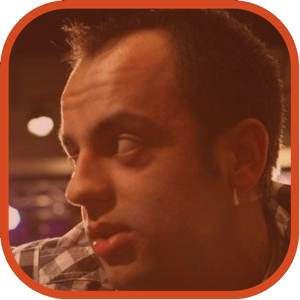 Posted by Andrey Malskiy Categories: Entertainment, iPad Apps, Reviews, Free Apps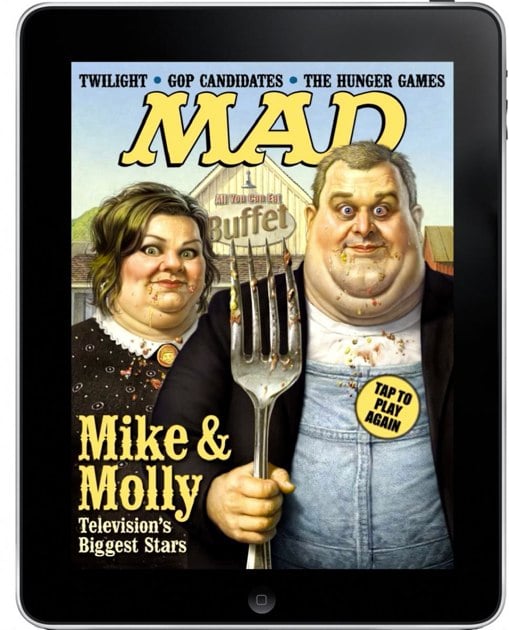 MAD Magazine is now available on an iPad near you. The iPad app will allow users to interact with the standard magazine content, as well as access to exclusive stuff specific to the app. The app is free to download, and has free teaser content from the current issue.
MAD Editor John Ficarra jokingly stated, "We're delighted to bring MAD to the iPad. We think the MAD app may be just the thing to turn the struggling iPad around and make it successful –though most experts think it may be just the thing that kills it altogether."
The MAD app will feature interactive and animated versions of all currently issues, along with a library of back issues and books. Prices of the content will range from $1.99 for back issues to $4.99 for the current issue--however, if you subscribe to the magazine, the price drops to $1.99 per issue, or $9.99 for a full year (six issues.) Aside from the actual magazine, the app will allow users to access MAD's blog "Idiotical."
Read More
| MAD Magazine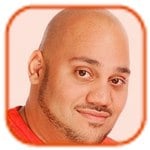 Posted by Andru Edwards Categories: Social Networking, New Apps, Reviews, Videos, Free Apps
We've spent the last half-day or so completely enamored with the latest release from the fine peeps over at Tapbot, Tweetbot. Typically, a new Twitter client isn't anything we would get excited about, as there are probably hundreds out there, and the free Twitter for iPhone does the job well enough anyway. However, we've been impressed with every other app that Tapbot has put out. We're talking about things like Calcbot, Weightbot, Pastebot, and the awesome Convertbot. So when they released Tweetbot after working on it for over a year, we had to check it out.
It's difficult to describe everything that Tweetbot does, but if I had to sum it up with one statement, I'd say "It just makes sense." Oh, and also, it's a joy to use. While the official Twitter app has been suffering from feature bloat (going so far as to try and force a trend bar on us,) Tweetbot is a refreshing throwback to what made Tweetie great in the first place. They've even managed to make lists actually useable and convenient, rather than a clunky add-on, by giving each its own timeline.
We highly recommend Tweetbot -- get a look at the video above that walks through its interface. Pretty slick, right? You can get it now for $1.99 in the App Store.
Read More
| Tweetbot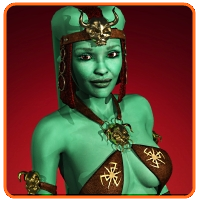 Posted by Patrick Lambert Categories: Reference, Reviews, Google, Free Apps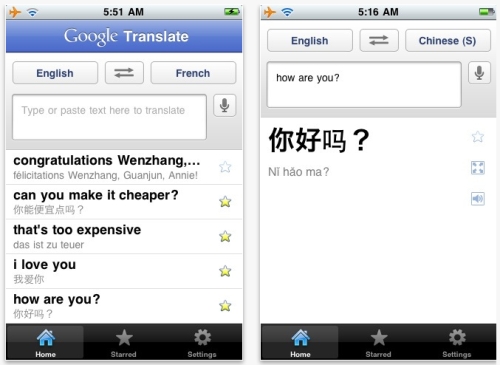 Google Translate is one of the best known online translating service. It supports a large array of languages, and usually has very good results. The service has also been integrated in Android handsets for a while. Yesterday, Google released a native iPhone version as well. While there's been clones and unofficial apps before, this is the original, from Google itself. The app adds features over what the web has offered before, and is overall very impressive. It's no wonder that it shot right up in the top 10 apps on the App Store. Oh, and of course, it's completely free.
Click to continue reading Google Translate for iPhone review
Read More
| Google Translate for iPhone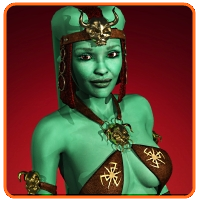 Posted by Patrick Lambert Categories: Games, Reviews, Electronic Arts, $6.99, $9.99
With the release of Dead Space 2 across platforms, EA Mobile released an iOS version of the game. Coming in at $6.99 for the iPhone and $9.99 for the iPad version, this is more than just a companion app, it's a fairly extensive, full featured game, with multiple weapons, sceneries, moving vehicles, story and so on. The whole plot and setting feeds into the Dead Space universe to create a full mobile experience.
Click to continue reading Dead Space for iPhone review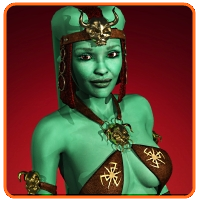 Posted by Patrick Lambert Categories: Games, iPad Apps, Reviews, $0.99
Last month a little gem popped unnoticed on the App Store named Cover Orange. Following a recent promotion giving away the game for free, it has now reached the top 10 list on iTunes. The premise is for you to move from level to level, protecting oranges from acid rain. The first thing you notice is how similar this one is to Angry Birds, from the way the levels are made, to the physics properties that the gameplay relies on. In this case, instead of throwing birds offensively, you have to protect your oranges from the nasty clouds and their acid rain.
Both the graphics and sounds are amazing, with the oranges themselves thanking you for saving them. The animations are excellent, with everything flowing nicely from one sequence to the next. Solving physics puzzles is the meat of the game, and you get access to various objects to try and cover your oranges with, like barrels and wheels, by interacting with the other items on the level. High scores are linked to the Game Center, but it's just a lot of fun solving each level. The controls are extremely simple, you simply grab objects and let them drop where you want, and watch how they interact with the level.
The game costs $0.99 and is available for iPhone, iPod touch and iPad. It comes with 120 levels, 40 of them being new as of the latest update. The video trailer shows the game well, and at this price, it really is a must have.
Read More
| iTunes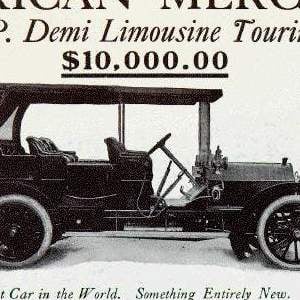 Posted by Drea Avellan Categories: Games, iPad Apps, New Apps, Reviews, Electronic Arts, $4.99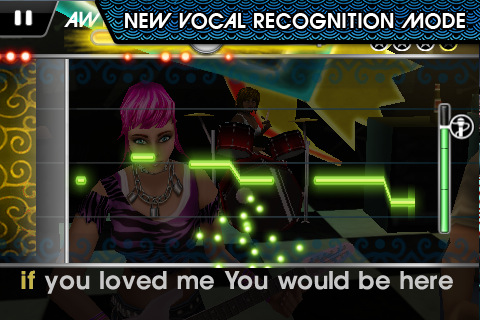 Traveling the world has always been a lifetime goal of mine. However, with so many remote places to visit, bringing a console along to play videogames is out of the question. Thankfully, Electronic Arts (EA) has releases their second installment of Rock Band for both iPhone and iPad platforms called Rock Band Reloaded. Singing along to some of my favorite songs while climbing the top of a mountain anywhere in the world is now a very possible scenario!
Click to continue reading Rock Band Reloaded Review
Read More
| Rock Band Reloaded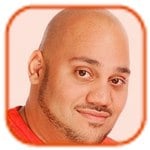 Posted by Andru Edwards Categories: Travel, Utilities, Reviews, Free Apps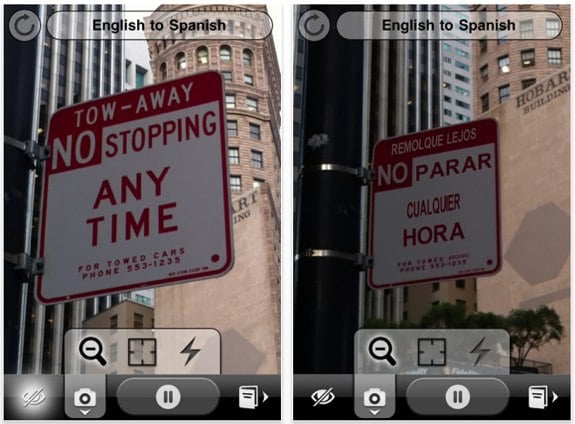 There was a time when a jaunt through a foreign country meant stashing a translation guide on your pocket so that you could whip it out at a moment's notice to read a sign or understand a spoken word. It's a rudimentary system that's worked for ages, but Quest Visual looks to change the game with its Word Lens free iPhone (free, but language packs cost $4.99) app, which translates printed text on the fly.
How It Works
The concept behind Word Lens is a simple one: You point your iPhone 3GS, iPhone 4, or fourth generation iPod touch's camera at printed text and the app translates the word on the fly simply by tapping the green button in the toolbar. That ability isn't included by default; you have to purchase one of the $4.99 language packs. Unfortunately, only two packs are available at the moment—English to Spanish, and Spanish to English—so the selection is extremely limited. Other undisclosed languages are in the works.
Click to continue reading Word Lens for iPhone review
© Gear Live Media, LLC. 2007 – User-posted content, unless source is quoted, is licensed under a Creative Commons Public Domain License. Gear Live graphics, logos, designs, page headers, button icons, videos, articles, blogs, forums, scripts and other service names are the trademarks of Gear Live Inc.