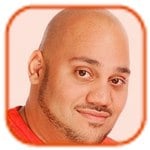 Posted by Andru Edwards Categories: Social Networking, New Apps, Videos, $2.99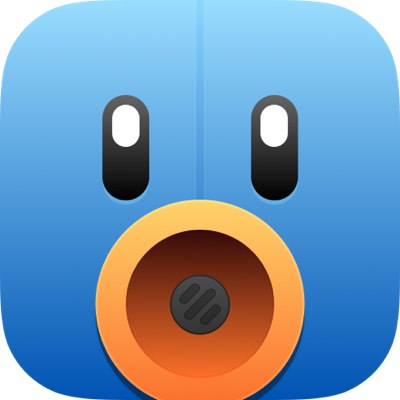 Tweetbot is the Twitter client of choice here at Gear Live HQ, and we've been delighted by the newest version, Tweetbot 3.0. Released yesterday on the App Store, Tweetbot 3.0 is an all-new app, completely rewritten and redesigned from the ground up by the team at Tapbots. If you're a user of the older version, the new Tweetbot may seem a bit unfamiliar at first, but that's just because the team stripped away old design ideas, and decided to take on iOS 7 design language, and it turned out fantastic. New functionality makes the app faster, and it's normally ready with your fully updated timeline whenever you launch it, thanks to the integration of the iOS 7 Background Fetch API. Sounds in Tweetbot are as whimsical as ever, and the whole app just feels brighter and more open. If you're already a Tweetbot user, it should be noted that Tweetbot 3.0 is a new, separate purchase. Check out a video demo after the break.
You can download Tweetbot 3.0 for iPhone now for $2.99.
Click to continue reading Tweetbot 3.0 for iPhone brings updated design to an already great app
Read More
| Tweetbot 3.0 for iPhone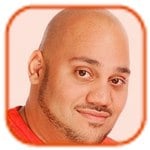 Posted by Andru Edwards Categories: Games, iPad Apps, New Apps, Videos, $0.99
Hey, all you Angry Birds lovers out there. We know that it's been a while since a new version has dropped, and that you've probably moved on to Draw Something, but it's time for you to take a another look, because Angry Birds Space is now available on multiple platforms. Space? Yes. The confines of the gravitational pull of the Earth no longer apply here, so your birds can get their space physics on while trying to destroy evil pigs. Here are the links to grab your copy:
Hit us with your thoughts in the comments. Oh, and if you're wondering what the heck the birds are doing in space in the first place, the video above should do a fine job at explaining that one.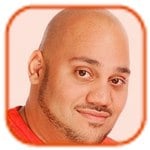 Posted by Andru Edwards Categories: Social Networking, New Apps, Reviews, Videos, Free Apps
We've spent the last half-day or so completely enamored with the latest release from the fine peeps over at Tapbot, Tweetbot. Typically, a new Twitter client isn't anything we would get excited about, as there are probably hundreds out there, and the free Twitter for iPhone does the job well enough anyway. However, we've been impressed with every other app that Tapbot has put out. We're talking about things like Calcbot, Weightbot, Pastebot, and the awesome Convertbot. So when they released Tweetbot after working on it for over a year, we had to check it out.
It's difficult to describe everything that Tweetbot does, but if I had to sum it up with one statement, I'd say "It just makes sense." Oh, and also, it's a joy to use. While the official Twitter app has been suffering from feature bloat (going so far as to try and force a trend bar on us,) Tweetbot is a refreshing throwback to what made Tweetie great in the first place. They've even managed to make lists actually useable and convenient, rather than a clunky add-on, by giving each its own timeline.
We highly recommend Tweetbot -- get a look at the video above that walks through its interface. Pretty slick, right? You can get it now for $1.99 in the App Store.
Read More
| Tweetbot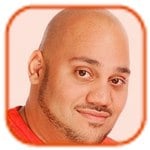 Posted by Andru Edwards Categories: Entertainment, New Apps, Video Apps, Videos, Free Apps
Video site Vimeo on Tuesday unveiled its official iPhone app, which will allow users to create and edit videos, watch existing ones, share with friends, and more.
"We've packed all the best parts of Vimeo into one app! Now you can upload, edit, manage and watch your videos right from your iPhone," Vimeo said. "Need some inspiration? Watch great videos based on your personal preferences or our curated channels."
The app's video editor allows users to: capture video with focus control and grid alignment; combine, edit, and trim videos; add transitions, titles, and effects; add music and recordings; control volume levels; and save videos to camera roll or upload directly to Vimeo.
Footage can be uploaded to Vimeo in standard or high-definition, and the app allows users to pause uploads, replace videos, and edit details.
Click to continue reading Vimeo for iPhone brings free video editing, uploading, sharing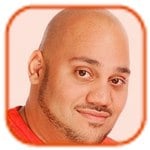 Posted by Andru Edwards Categories: Music, iPad Apps, New Apps, Videos, Free Apps
Here at Gear Live, we've been in love with Sonos for years now. If you are a music lover, they are a company that you should definitely check out. One thing we love is that Sonos released a free app that allows you to control your system from an iPhone or iPod touch, rather than having to rely on their proprietary controller. Since the iPad hit the streets, we'd been wondering when we would see some love on that platform from Sonos as well. Now we have the answer. The Sonos Controller for iPad app will be hitting the App Store in late August, but you can see a preview of it in action above.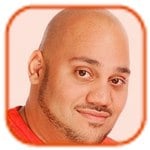 Posted by Andru Edwards Categories: Games, Sales, Videos, Free Apps
The guys over at Headcase Games have made their addictive iPhone and iPod touch game, known simply as 180, free for today. 180 is a simple-yet-addictive puzzle game, and it doesn't get much better than free. If you miss it today, you'll have to pay a couple of bucks for the app starting tomorrow.
Read More
| 180 for iPhone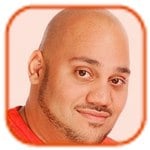 Posted by Andru Edwards Categories: Utilities, New Apps, Videos
Wi-Fi Sync is an iPhone app that we are absolutely hoping and praying makes it into the App Store. Why? Well, take a look at the video above. Basically, it solves a problem that we've been begging Apple to solve for years now—we want to be able to sync our devices with our computers over the network, rather than having to be tethered to a USB connection just to get our latest tunes and apps onto our phones and iPads. Wi-Fi Sync seems to be a nice, easy, and elegant solution to making that happen. You just pair your computer with your phone through the Wi-Fi Sync software, and you are good. Our only fear is that Apple will reject the app, since you'd think if they wanted Wi-Fi syncing to be available on Wi-Fi devices like the iPhone, iPod touch, and iPad, they'd have already done it. Still, we're keeping our fingers crossed.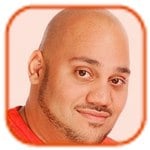 Posted by Andru Edwards Categories: Books, iPad Apps, Videos, Free Apps
One of the more exciting iPad apps that shows off what may be the future of literature and reading is the Marvel Comics app. Setting aside the whole problem where you can't share the comics, and can't sell or give away the old comics you've purchased and build community around it, we must say, it looks pretty slick. If you are a fan of Marvel, this will obviously be an app you'll want to add to your iPad. The app is essentially a no-cost storefront that let's you preview and purchase comics to read.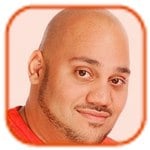 Posted by Andru Edwards Categories: Productivity, iPad Apps, Reviews, Site Features, Videos, $4.99
We're getting really excited about the upcoming release of Apple's iPad this weekend, mainly because of the amazing apps we've been seeing. We managed to get our hands on a preview copy of Wormhole Remote, a remote access app by Nate True, friend of Gear Live. Wormhole Remote is designed to let you get up from your Mac desktop (or notebook) and use your iPad to control it remotely while you're lounging on the couch. Check out Wormhole Remote's promo video as well as an exclusive walk-through of the app after the jump.
Click to continue reading Wormhole Remote iPad review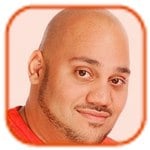 Posted by Andru Edwards Categories: Photography, Social Networking, New Apps, Videos, $2.99
If you've been looking for an iPhone app that can replace the default camera app for taking photos, Best Camera just may be what you've been looking for. Developed by Seattle photographer Chase Jarvis, Best Camera provides a full-featured camera control app, fantastic photo editing (think of it as an iPhone version of Photoshop,) and a great online community that lives both online and in the app, where you can see great photos that have been taken by other Best Camera users.
The app lets you fade, crop, lighten, darken, and add a ton of effects to photos you take. You can then share those photos to social sites like Facebook, Twitter, Flickr, and the Best Camera community.
As part of the launch, and to build up the Best Camera community, there will be a photo contest where the winner receives an iPhone 3GS. Hit the video above to get a look at the idea behind the app, and how it works. It costs just $2.99, and you can download Best Camera now on the App Store.
Read More
| Best Camera

© Gear Live Media, LLC. 2007 – User-posted content, unless source is quoted, is licensed under a Creative Commons Public Domain License. Gear Live graphics, logos, designs, page headers, button icons, videos, articles, blogs, forums, scripts and other service names are the trademarks of Gear Live Inc.